A Right Royal Knees Up! Tresillian Playing Field
On Sunday 7th May 2023, villagers gathered in the Playing Field attending a community celebration for the coronation of King Charles III.
There were a number of stalls and activities, music from Highly Strung and plenty of large hay bales for people to sit on and pass the time of day in the lovely warm and sunny weather.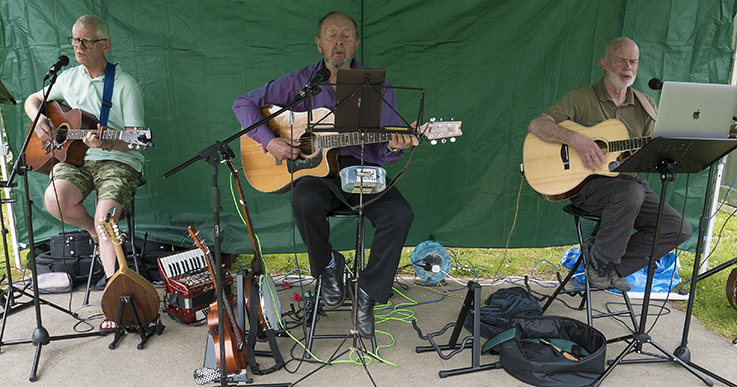 Folk music band 'Highly Strung' provided the music.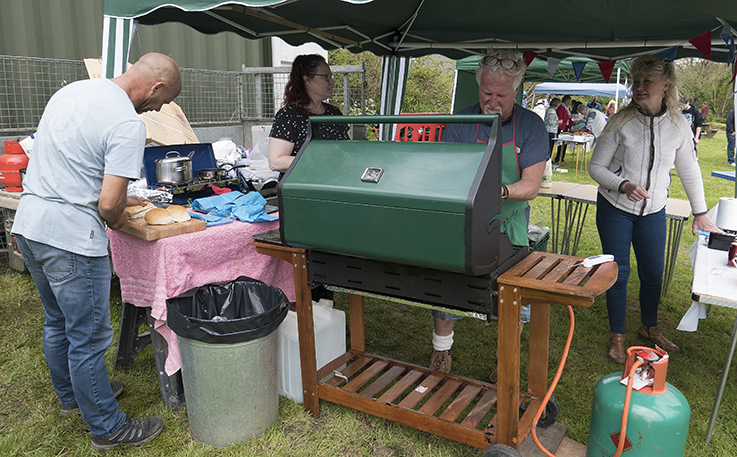 The BBQ stall was kept busy.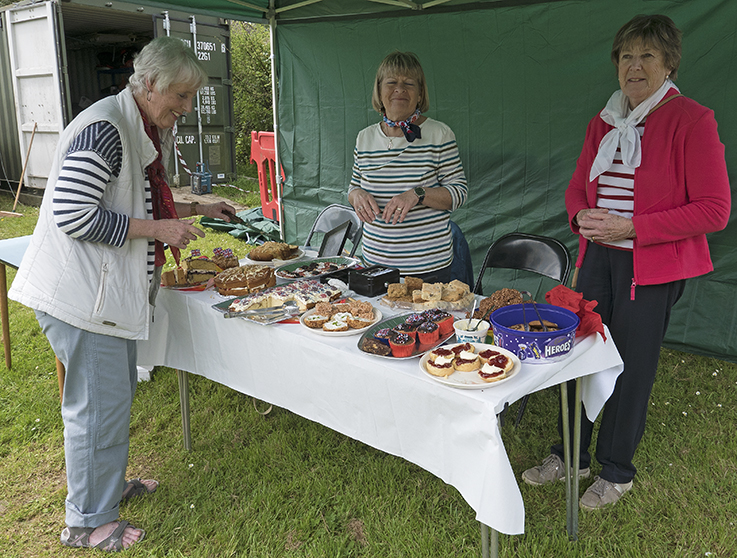 Likewise, the cake stall had many customers.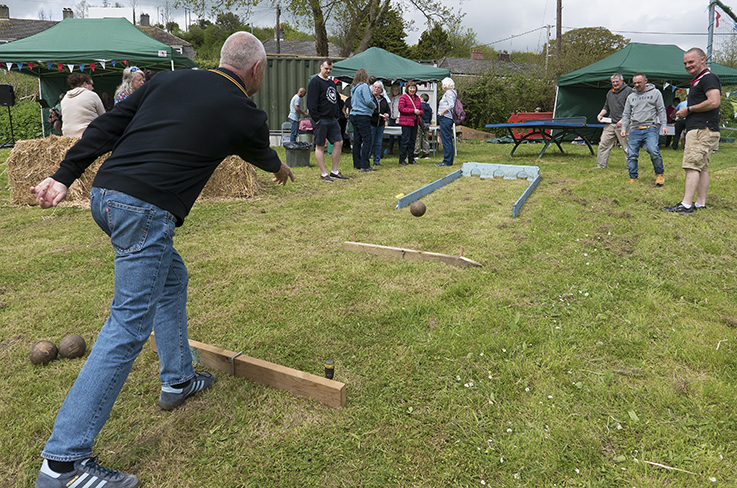 Trying to get the wooden ball through one of the three holes in the plank is not as easy as it would seem. However, several people did actually manage it. Well done to them.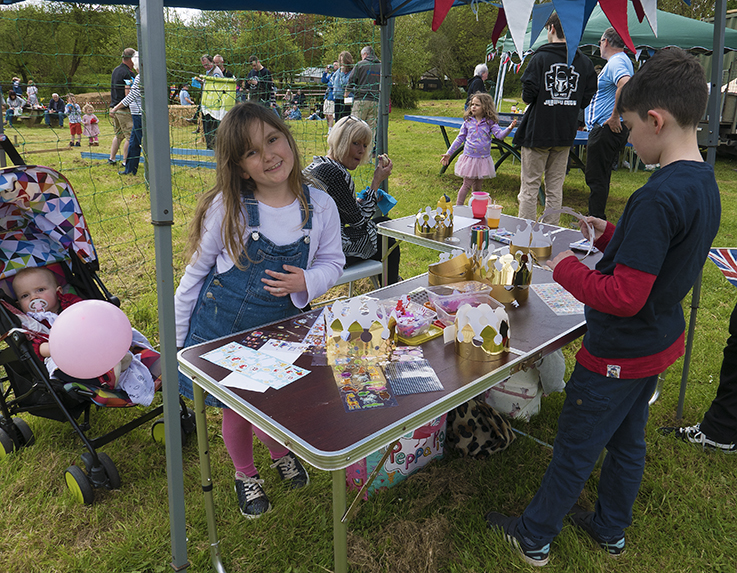 The Kids Crown stall showed off just how creative our village youngsters are.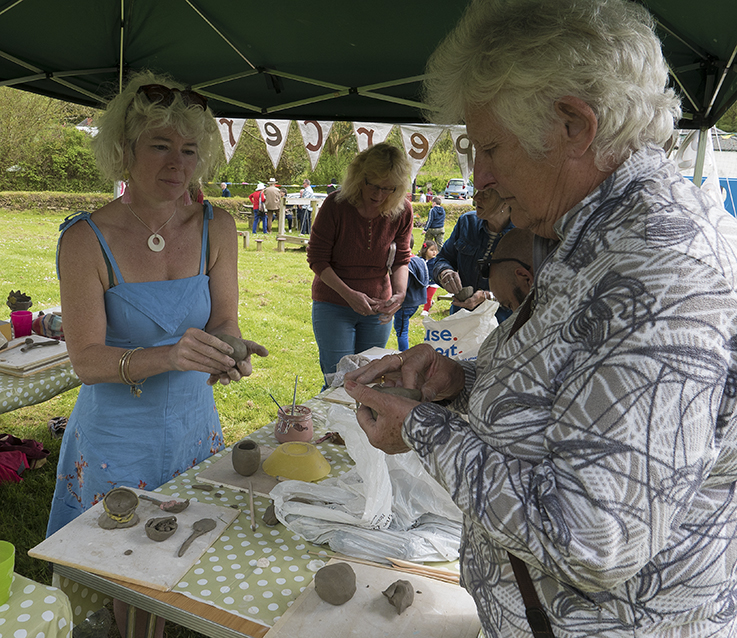 Amy Cooper [Left], gave a free ceramic workshop. This was well attended with people eager to see if they can master the art of turning clay into something beautiful…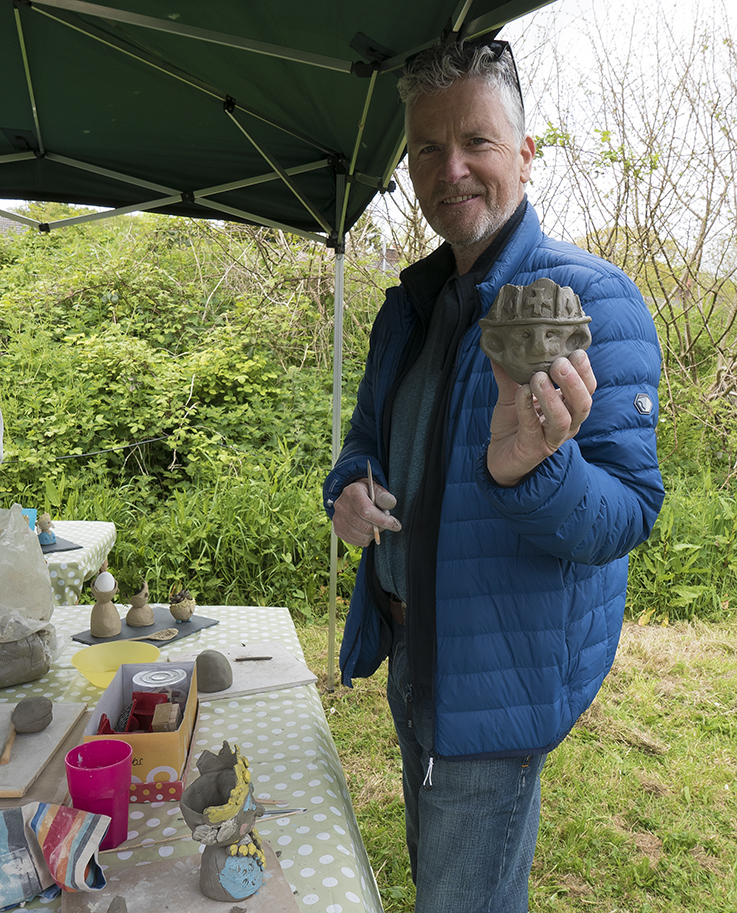 …and here we have a successful finished result, if not exactly beautiful.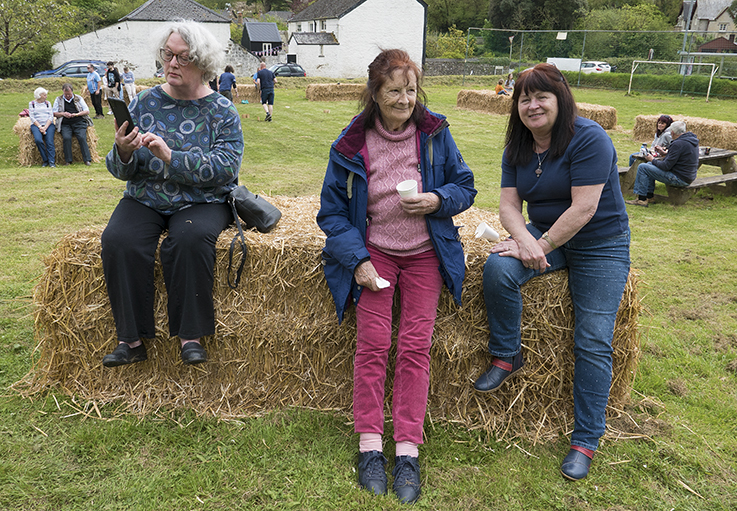 For those just happy to take the day at there own pace there were plenty of straw bales to relax on with friends.
All photos are copyright © Keith Littlejohns
---
Road Traffic Accident A390 Tresillian – Vehicle Overturns
A speeding vehicle crashed through a substantial wooden fence, demolished a lamp post and ended up turned over as it tumbled into the ditch. This happened at around 11.30 pm on Sunday 16th April, 2023. There was only one vehicle involved in the incident. There are no reports of serious injury – a very lucky escape given the intensity of the crash.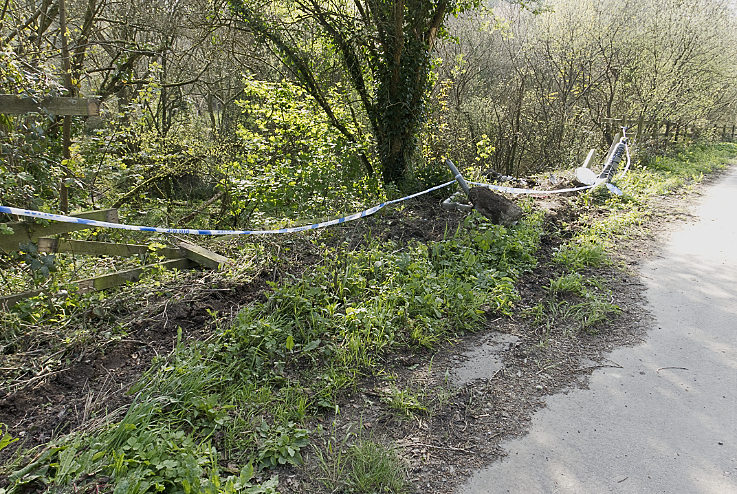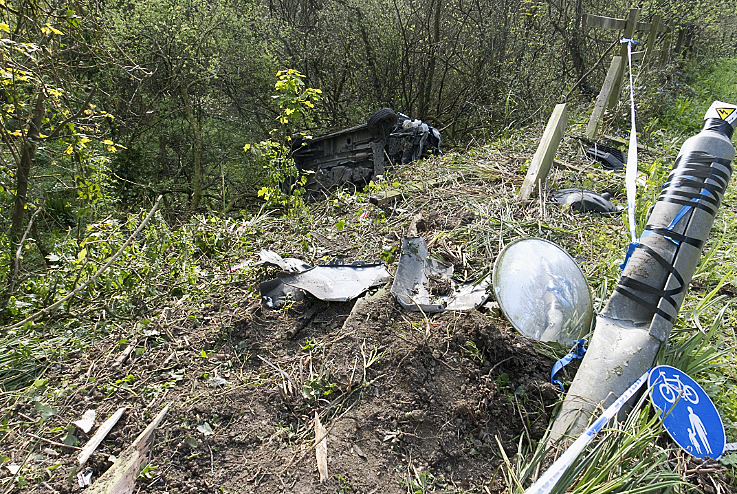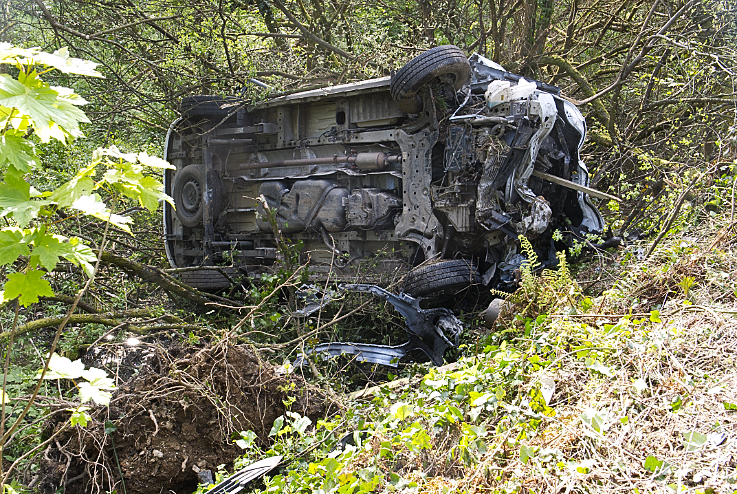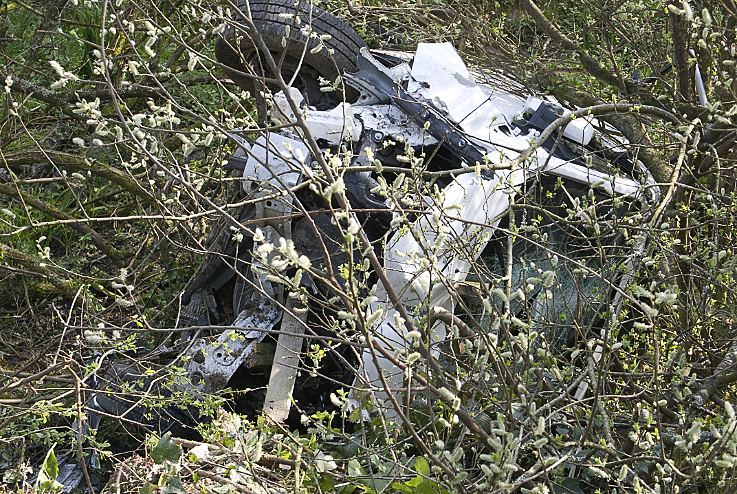 All photos: © Keith Littlejohns
---
Open Garden – St Clement – Ends 16th May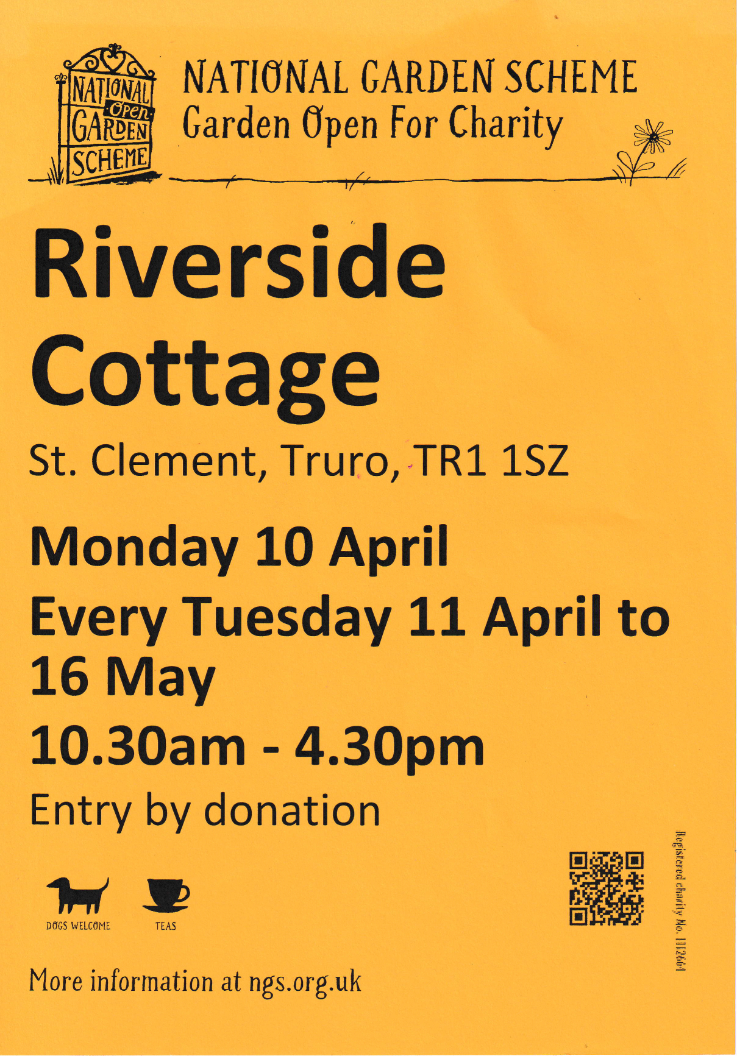 ---
A Right Royal Knees Up! – Playing Field – 7th May 2023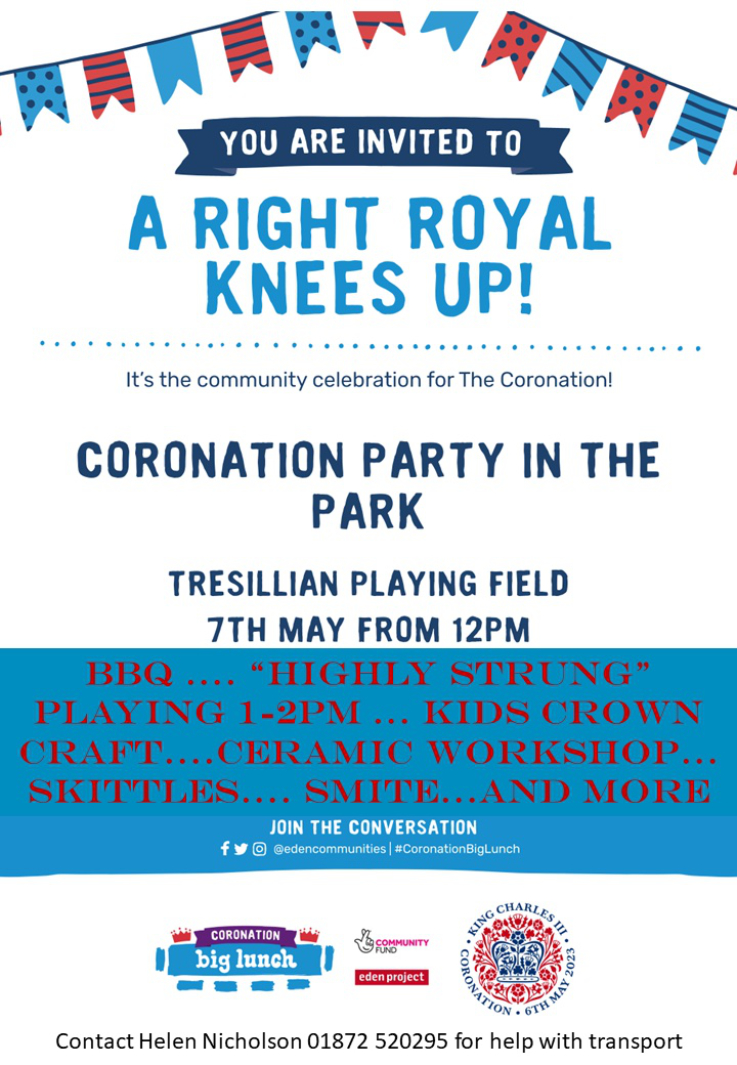 ---
Funeral of George Doherty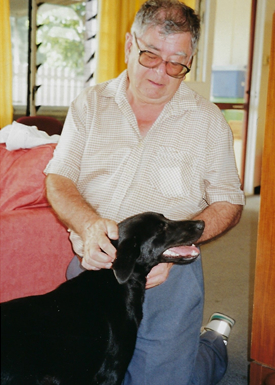 The life of one of Tresillian's best known community minded residents, who peacefully passed away at home on the 7th March after a short illness, is to be celebrated at Holy Trinity Church on Friday, 24th March, at 1.30pm.
Followed by a private family committal, at Penmount Crematorium. Donations in memory of George, in lieu of flowers to benefit Tresillian Village Hall Management Committee in aid of the village hall. c/o: www.memorygiving.com
George eagerly involved himself in a number of important projects that have enhanced life in our village. As Hon. Secretary of the then recently formed Tresillian Residents Association the early 1970s saw him play a leading role in the launch of a residents magazine, the name of which is made up of the words Tresillian Residents Association Magazine – TRAM for short. The magazine came under his editorship early on and he remained editor until the winter issue in 2019, after which Lesley Jones took on the role of editor.
George was also involved with the project to build the Tresillian village hall, he also served as a committee member for the village hall and as a local parish councillor for St Clement, serving as chairman during his term with both organisation.
A more detailed account of George's life in our village will be published in the next, Easter, digital issue of TRAM on this website. All subscribers to the website will be notified of the publication date and links.
---
Village Hall AGM 2023
Notice of Tresillian Village Hall AGM.
The Tresillian Village Hall Committee announce that the AGM will take place on 23rd February 2023, starting at 7pm, and that the general public are hereby invited to attend.
---
Philip Buddell. b.18th June 1943, d. 27th January 2023
It is with great sadness Tresillian Website News has to report that Philip Buddell, a well respected senior member of our community died recently at his home Millcot, Tresillian. Philip had a known heart condition and succumbed to a fatal heart attack despite the best efforts of paramedics to revive him, having arrived by air ambulance due to the A390 being blocked by a road traffic accident.
A public funeral service will take place at Truro Cathedral, 23rd February at 11.15. A family only, private service will be held afterwards at Penmount Crematorium.
Those wishing to make a donation in Philip's memory are requested to consider Marie Curie as a suitable charity. A website address will be made available for making donations.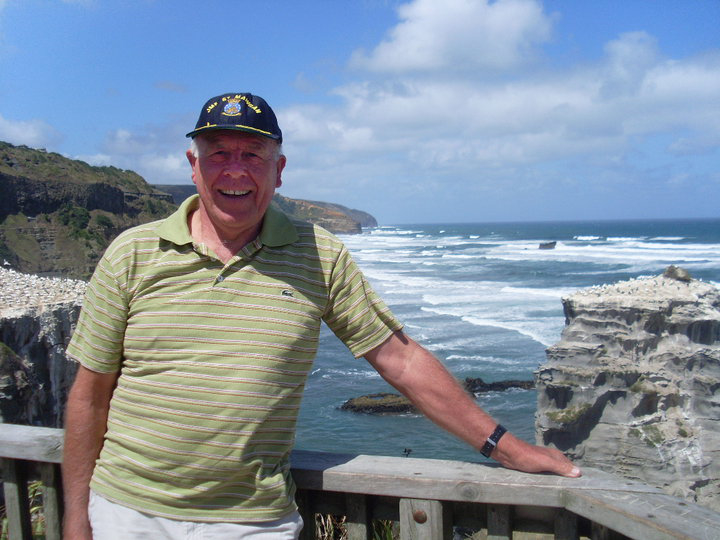 Seventy nine year old Philip was well known for his various charitable works. Among them he was a long time member of The Lions Club of Truro, ordinary people who do extraordinary things to help others and support good causes throughout the British Isles and globally. Philip was responsible for negotiating a substantial donation from Truro Lions Club towards the installation of both defibrillators in our village. He continued supporting efforts to raise money to cover the cost of on-going maintenance, most recently by making a written appeal to the parish council.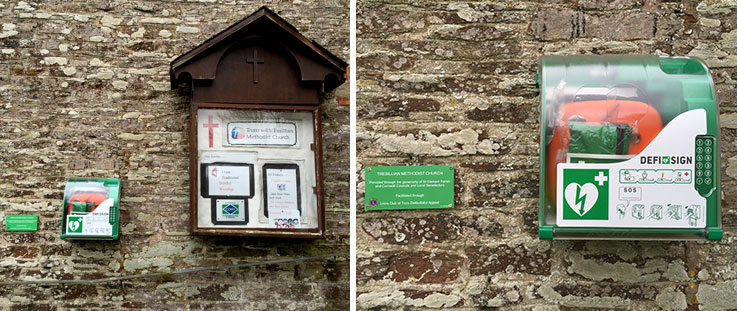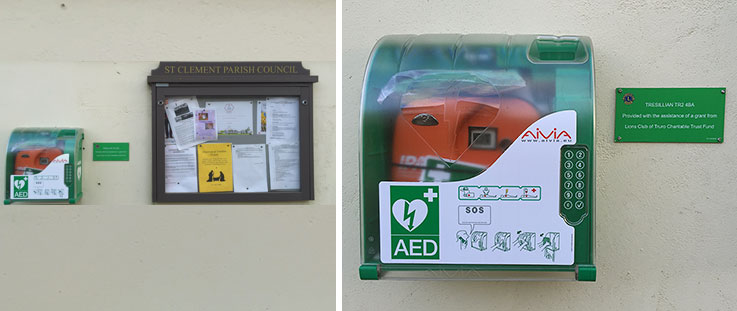 He, along with his wife Linda, were most visibly well known in our village by their regular street sales of home-made jams and pickles outside their home. The proceeds of which are donated to Marie Curie.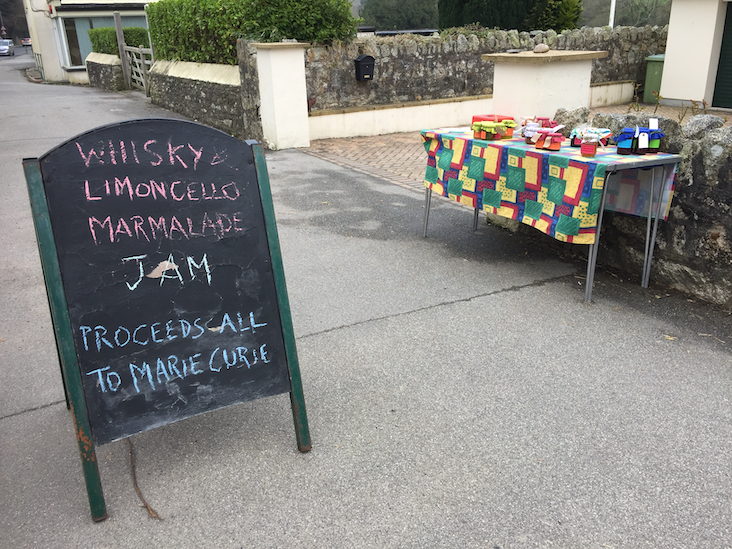 Philip was also an enthusiastic contributor to the Tresillian Village Website's wildlife pages. In particular he took a keen interest in the welfare of swans that set up nesting sites close to his home by the Tresillian River. For a number of years he constructed tethered floating rafts that allowed parent swans to build their nest safe from being engulfed by rising tides.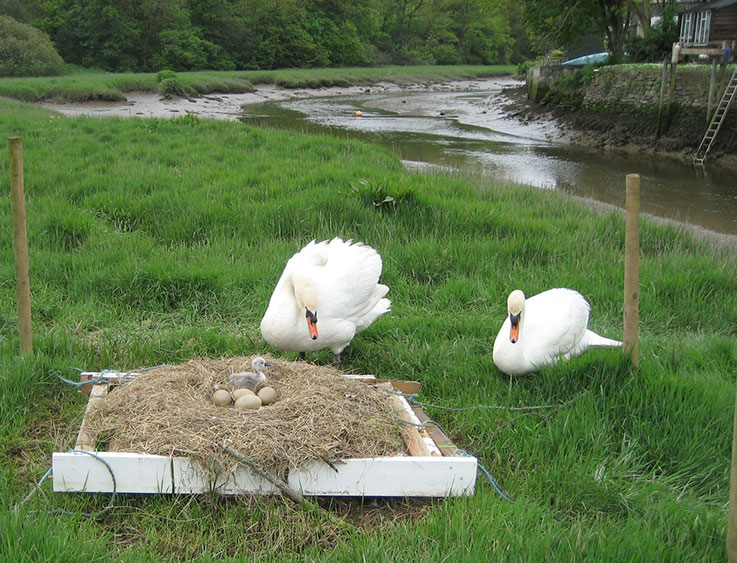 Swans nesting by Tresillian River. Photo © Philip Buddell 2016
---