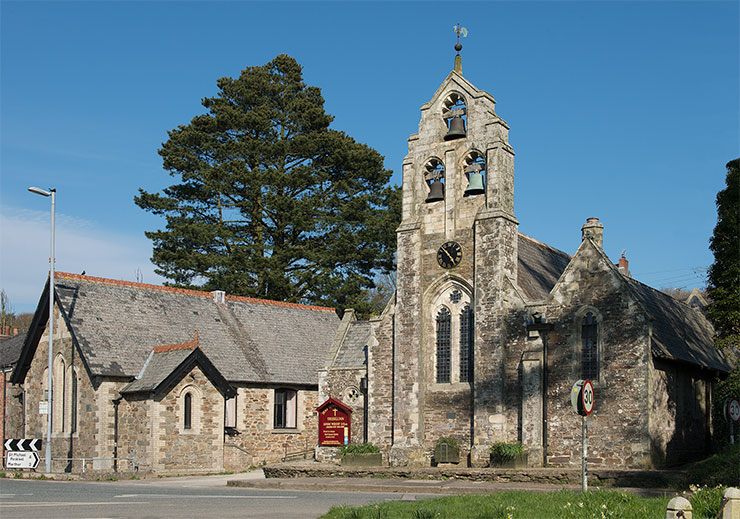 Holy Trinity Church and church hall, Tresillian. Photo: © Keith Littlejohns
Priest-in-charge
The Reverend Canon Lynda Barley
Tel: 01872 273 924
Worship Calendar
Regular Sunday worship 11.15am. Please check the calendar on this website for variations including additional events.
Holy Trinity Church Tresillian now have their own website here where you can find more in-depth information about the church and its activities.
The Gothic Revival styled church situated at Tresillian Bridge was first built as the Chapel of Ease in 1878, but has since been rebuilt and the current structure dates from 1904. The font, bells, statue of St Anthony and pulpit were all taken from the, by then, virtually abandoned church of St Anthony's at nearby Merther that continued to be used for funerals until the mid 20th century.
There is a link here to the Church of England's website A Church Near You listing some 16,000 churches. A Church Near You contains information about parish churches and the services and events that take place there, which newcomers and visitors to a particular location may find useful. You may also find information about specific facilities available to handle weddings, baptisms and funerals as well as general churchgoing.